Crown Green Bowling:
Nether Edge Bowling Club has an extremely large green. We use a rope divide it into two areas - known as the "top green" and the "bottom green". Both are of a high standard and are well maintained. The greens are often used by South Yorkshire for County matches and as neutral greens for competitions run by the Associations to which we subscribe.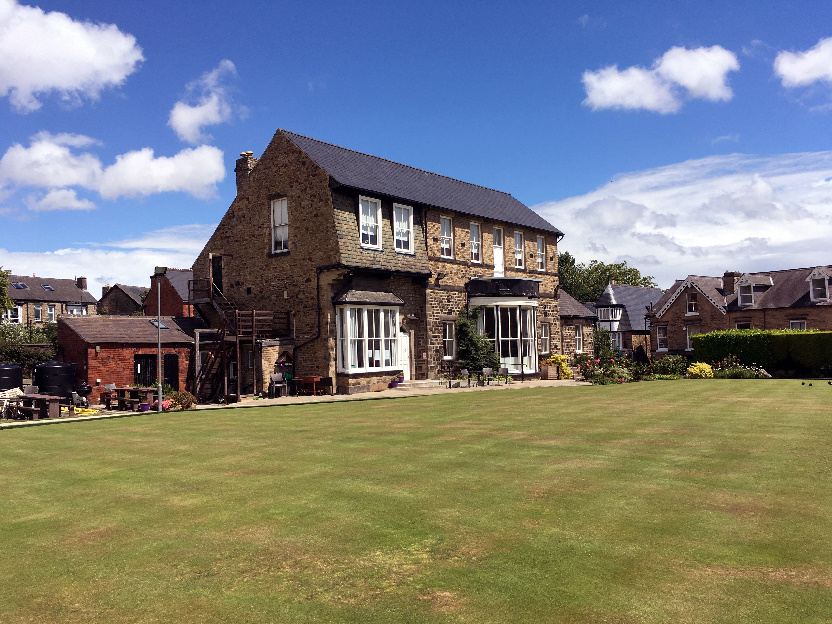 When a green is not being used for matches there is plenty of scope for members to have a friendly game
Visitors may be signed in by Club members and pay £2.50 for a game. Non members can play a maximum of 6 times a year

We welcome New Members:
If you are interested in joining then you can find out more information at our membership page or you can contact us for further details. Once you have paid your annual subscription in April there are no further green fees to pay during the year.
Winter Bowling:
We have floodlit bowling on Monday and Thursday evenings during the winter months, weather permitting.
NEBC Summer Bowling Teams
NEBC currently has a number of mixed, ladies, gents veterans and ladies veterans teams that play under the auspices of Sheffield and District Parks Bowling Association, Sheffield and Hallamshire Bowls Association and Sheffield and District Social Bowling Association.
Monday mornings:- Ladies Vets Singles (2 teams of 7)
Monday evenings:- Mixed Singles and Doubles (4 teams of 8)
Tuesday evenings:- Mixed Singles (2 teams of 8)
Wednesday afternoons:- Gents Veterans Singles (4 teams of 8)
Wednesday evenings:- Ladies singles (1 team of 7)
Thursday afternoons:- Ladies Singles (2 teams of 7) and one (Kaye Cup) mixed team of 8
Friday mornings:- Ladies Doubles (1 team of 6)
Friday afternoons:- Gents Veterans Doubles (4 teams of 8)
Saturday afternoons:- Mixed Singles (2 team of 10)
Other Local Bowling Clubs:
Please click here to view a list of all Crown Green Bowling Clubs in the Sheffield area.